May have to stop working for the weekend, I'll try to get what I can done though. - Xydin

Welcome to the LaTale Wiki!
We provide all the information you need to know about LaTale! (Currently under heavy construction by Xydin and Eiluth)
| | |
| --- | --- |
| | |
| Add links to article here | |
| | |
| | |
News
Contribute to this wiki
To write a new article, just enter the article title in the box below.
Not sure where to start?
What needs to be done still
Here is a list of everything that needs to be completed still; everything marked in red is uncompleted.
Featured article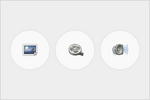 Fill me in with the first paragraph of an article that you wish to feature. Don't forget to include a link to the article so your visitors can read the whole thing.
LaTale Trailer
Have any ideas or suggestions? Want to volunteer to be a part of the development team?
Suggestions/Comments
---
You may send any comments or suggestions for the site you have to tidus195@msn.com for now.
Applying for the Development Team
---
First off sign up for an account with wikia
Send an email to me at tidus195@msn.com to apply.
Some things that are to be included in the email for applications are:

In-Game Name
Age
Why do you want to be a part of the team?
What can you do to help?
Do you have any experience with the coding?
If no, are you willing to learn?

Please note that not everyone will be accepted to join the team, at the moment we are only looking for maybe 2 or 3 more people

Thank you,
Xydin~